Description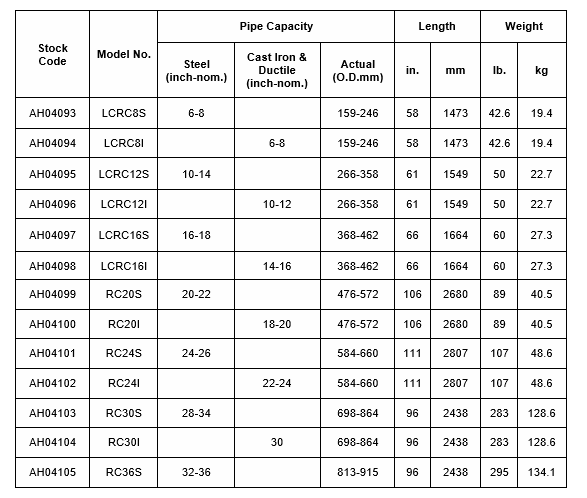 Pick the Best Rotary Cutter in Singapore
The rotary cutter has become one of the essential tools for industries focused on piping works. With technological advancements boosted by enhanced scientific enquiry, the rotary cutters in the market today are more efficient and produce far superior finishing results. The rotary cutters in our Singapore warehouse, supplied by Reed, are ideal tools for cutting various types of metal pipes and tubes.
Benefits of Using a Rotary Cutter
The rotary cutter cuts pipes safely, easily, efficiently and at a low cost. It provides a square cut and can be used in close quarters anywhere—in the ditch, underwater, in noise-free zones, overhead, in racks of pipes, and more. These tools are made from highly durable materials which are built to last for decades. They are also suitable for use on pipes and tubes of various materials, such as aluminum, copper, cast iron and stainless steel. Users can also produce accurate and precise cuts using the rotary cutter with the help of effective positioning mechanisms.
Compared to most cutters of the past, the latest rotary cutters produce very little noise, making the workstation more conducive for work. Reed's rotary cutter is also easy to manoeuvre with user-friendly handles designed with workshop ergonomics in mind so that users can minimise the risks of musculoskeletal injuries, boosting workplace productivity and efficiency by scores.
Safety is always a concern when working with any type of rotary cutter. As with any machinery, big or small, each cutter in our inventory in Singapore comes with a safety manual with operational rules that all users must abide by. A video instruction manual guide can be found on Reed's official website
Browse Our range of

Rotary Cutters

in Singapore
Need help with finding the ideal rotary cutter? Let our professional team at Allinton assist you. Drop us a line today.