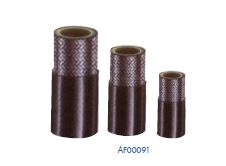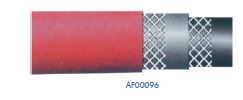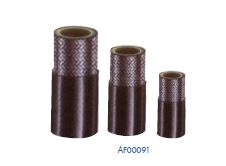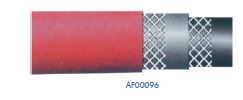 COMPRESSED AIR HOSE (10 BAR)
BRAND: AET
Description
Model Comprssed Air Hose – 10 Bar W.P.
Application:For special compressed air particularly from compressor.
Tube:Special thermoplastic compoubd, black.
Resist to most of the gases (oxygen, ozone, acetylene, LPG, etc.), even for gases which trails of lubricating oil.
Reinforcement:Polyester high cohesive textile reinforced.
Cover:Special thermoplastic compound, black.
Working Pressure:10 Bar
Temperature Range:–10 to +60ºCelsius
Model Italy MP Hose – 20 Bar W.P.
Application:For multi–purpose usage on various fl uids.
Tube:Special thermoplastic compound, black.
Reinforcement:Polyester high cohesive texile reinforced.
Cover:Special thermoplastic compound, red. Abrasion resistant.
Working Pressure:20 Bar
Temperature Range:–10 to +60ºCelsius